Last Sunday I had the unique opportunity and pleasure, to take part in a small feature, shot at Kreidesee Hemmoor, for the child program 1, 2 oder 3. The feature was produced by Mingamedia GmbH and the underwater recordings were done by Jens-Uwe Lamm from uw-Film.
Luckily I did not have to step in front of the camera (I'm a bit camera shy :-D) but was only there to help light the scene and provide assistance if necessary. So my main task was "Shut up and stay out of the camera", which I'm apparently good at :-P. Julian, Marven and Helge from my dive club (Tauchsportgemeinschaft SCUBI e.V. Stade) had to do all the hard work.
Unfortunately the weather conditions and the visibility left a lot to be desired. So my lighting became more important than we originally though. Holding the light in the right direction, keeping an eye on the camera and the man behind it (so I could move where he needed me) and keeping an eye out for my buddy at the same time, is nothing if not challenging.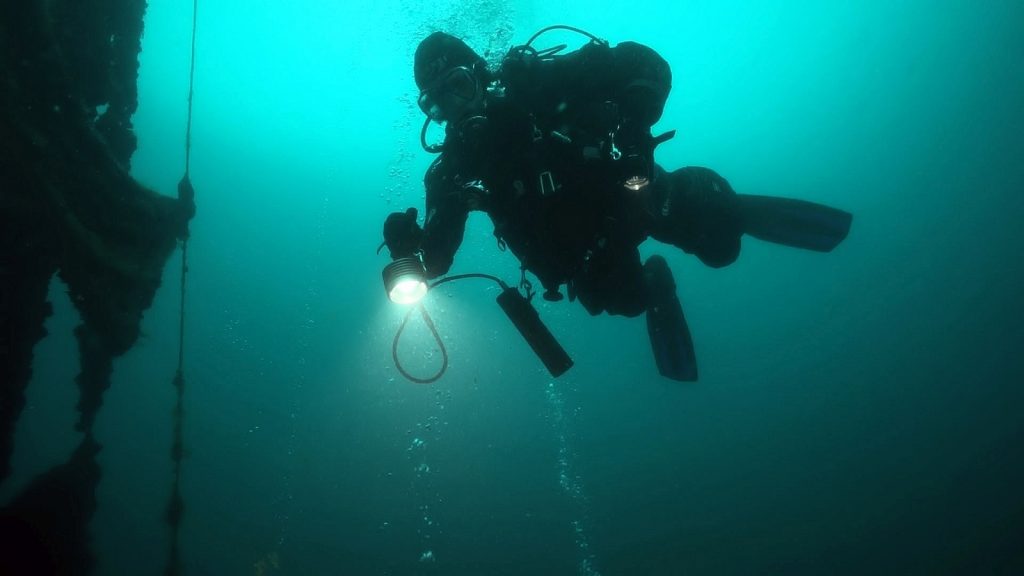 After the first scene at the wreck of the Hemmoor was shot, I could relax a little bit, while my buddies had to film an over water scene in a small boat that the dive center at the Kreidesee kindly lend us for the shoots. First on the pier and later on in the water. The perfect opportunity for me to get out my camera gear and take some pictures of the shooting.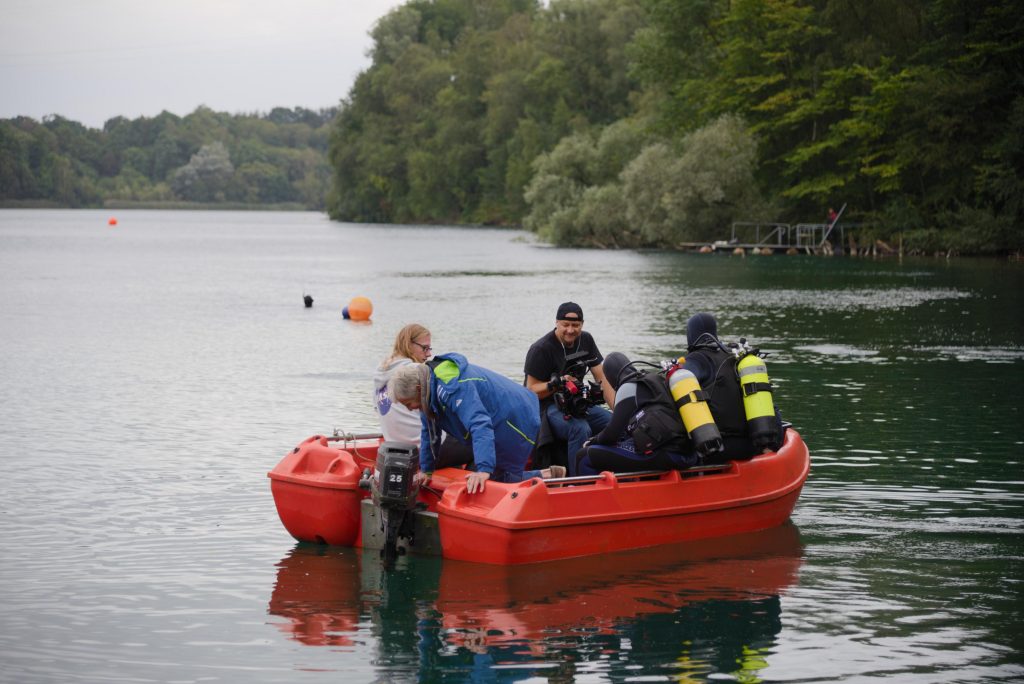 Eventually both scenes where also successfully captured and we used the boat to get to the destination of our next and final shoot, the big white. Finding that shark from the surface, when you've never seen the landscape from this side of the water surface isn't as easy as we'd though. But Jens showed us the right direction. Eventually the last scene was captured and Jens had the opportunity to shoot some B-Roll and make a group picture.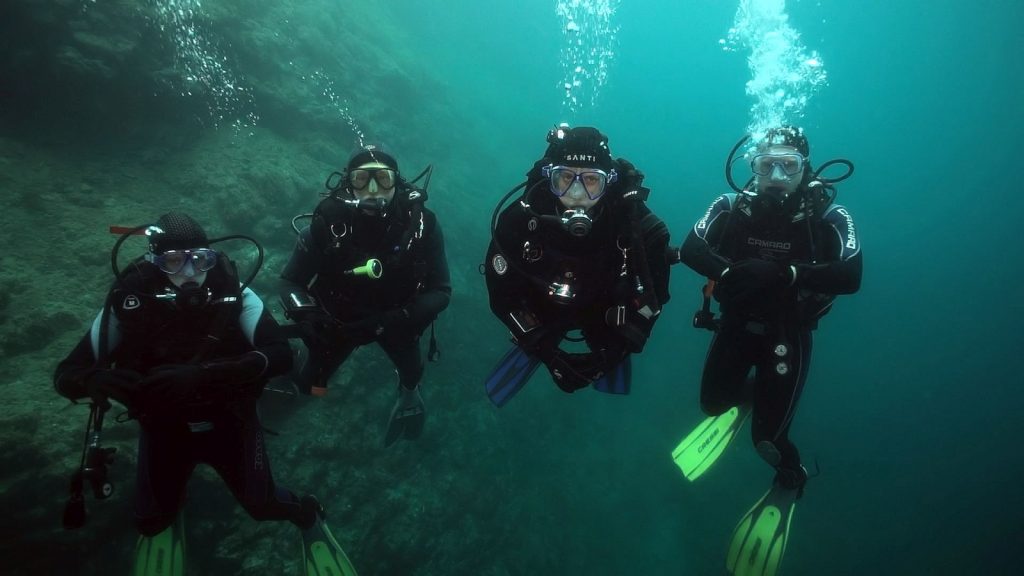 All in all it was a very interesting and challenging opportuniy and I am greatfull to had the chance to be part of it.